1. Otif Vietnam Logistics
When logistics is logistics
Keeping in mind that on-land services are not a task to be undertaken lightly, together with freight services it make our service fully logistics. We expand our interest in customs clearance, door to door service and our customers' trading business. We really want to accompany our customers from the first moment they establish their business. Otif Vietnam is not only dealing with processing cargo and project cargo (the popular industry in Viet Nam at the present time) but is also jumping into exhibition cargo handling. Experience in Customs procedures and skill in exhibition operations helps us to make our exhibition service more and more sensitive to customers' requirements. This is particularly well done in the Hochiminh area.
With right orientation, we are soon well known in the market as the most reliable handling agent, high-quality and on-time service provider and, more than that, a sophisticated requirement solver.
Otif Vietnam have qualified people dedicatedly to do export and import customs clearance for factories located in those areas in Ha Noi, Hai Phong, Binh Duong, Dong Nai and Ho Chi Minh City. Otif Vietnam has partner offices in VSIP, Binh Duong and AMATA, Dong Nai....
Meeting our customer's difficult requirements is always our endeavour.
2. Custom Clearance
MEETING CLIENT REQUIREMENT
We can clear customs with all kind of legal commodity export and import to Vietnam
3. Waerehouse
RELIABLE WAEREHOUSE
A warehouse of 500 sq located in Song Than Industrial Park, 9 km from Hochiminh City main ports.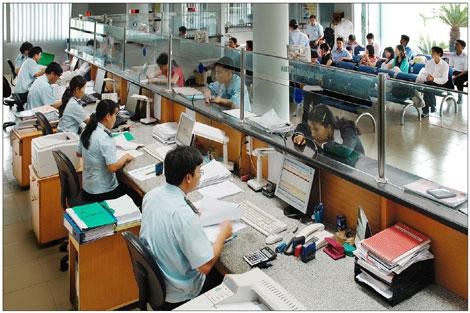 Sea freight

Air Freight